By: Seth Toupal
​
With just under three weeks left before the NBA Trade Deadline, the Minnesota Timberwolves have some interesting decisions they will have to make. The Wolves are 22-24, 10 games behind Golden State for the top spot in the Western Conference and three games out of the final playoff spot in the West. Since Tom Thibodeau was fired the Wolves are 3-3, and they are frankly running out of time to make a move into the top of the West.

Is it possible that they make a run and climb into the playoffs? Certainly. Is it also possible that the Wolves continue to tread water and end up missing out on the playoffs entirely? Absolutely. So what do at the trade deadline? Do they add? Do they deal expiring contracts? Scott Layden is likely GM-ing for his job and as a result will probably approach the deadline as if the team has to make the playoffs .The Wolves are really not in much of a situation to add salary without getting rid of some of their big contracts. But having said that, there are some players who could yield something in return if they were dealt. What will Layden do? The answers to those questions could come down to the final few days before the deadline, so we will focus on what they SHOULD do. We will start by looking at the trade status of everyone on the roster.

UNTOUCHABLE:
Karl-Anthony Towns. This is a fairly easy one. Towns isn't going anywhere despite those weird rumors before the season that Towns would end up being dealt and the odd man out in the power struggle between him, Jimmy Butler, and Tom Thibodeau. Well, Towns was the winner of that situation so as a result he has the most solid footing of anyone in the organization. There are few players, if any that would merit a trade with Towns, who seems to be starting to make some strides defensively to compliment his offensive repertoire. Towns also is the most likely player to survive a coach/GM change this offseason if Ryan Saunders doesn't pan out long term.

SHOULD BE KEPT:
Josh Okogie. Okogie has provided a tremendous spark defensively when on the court for the Wolves. His offense has been a work in progress but we knew that coming into the season. For a team who has struggled tremendously on defense but has Karl-Anthony Towns as their focal point on offense, Okogie can continue to work on his offensive game provided he is staying engaged and active on the defensive end. I am intrigued enough by what I've seen from Okogie in his rookie year that I think he should be kept. But if the Wolves have bigger trade aspirations in mind, Okogie would be a very attractive trade chip so he doesn't slide into my "untouchable" category.

Robert Covington. Covington provided an immediate spark for the Wolves when he came to Minnesota. He has been out of the lineup since December 31st and the Wolves have felt his absence significantly. Covington isn't a franchise cornerstone but he is a very good complimentary piece on a playoff team. His contract is very affordable the next few years and so it won't hurt the Wolves as much as some of the other contracts they are currently carrying. I would be in favor of the Wolves holding onto Covington and adding further complimentary pieces around him and Towns and the rest of the roster.

Dario Saric. Saric came to the Wolves in the Jimmy Butler trade, but the results for him have been extremely up and down. He has had some big games and some others where his performance hasn't measured up. But one thing Saric has that makes him an intriguing prospect for the Wolves is his youth. At 24 years old he has shown some promising aspects to his game. It just so happens that his playing time has been reduced by the likes of Taj Gibson, Anthony Tolliver and Gorgui Dieng. If some of those players are traded or allowed to leave via free agency then Saric can start to benefit from an increase in minutes. At that point we can get a better idea of what he can fully bring to the table and he should be given the opportunity to start next to Towns. If things don't pan out at that point then you can look at trying to move him, but for now there is enough intrigue from Saric to warrant keeping him around.

Tyus Jones. Tyus is another player who would benefit from more minutes, but is partially blocked by both Derrick Rose and Jeff Teague. Tyus is a smart and savy point guard when he is on the floor, He does a great job of running the offense and is great at getting steals. Jones recently suffered an ankle injury so he won't be in uniform for a while, but he makes a ton of sense as the backup point guard for this team after the season. Will an opportunity come around for Tyus to start elsewhere? The Wolves may solve that problem by inserting him in as starter after this year and focusing resources elsewhere with a veteran backup. Either way, Tyus should stay.

WOULD BE HARD TO TRADE:
Andrew Wiggins. There are a few reasons as to why Andrew Wiggins would be a difficult player to move. The first is his uninspiring play and the second is his max contract. The Wolves would have to entice someone to take on his deal with either draft pick compensation, cash thrown in and or both of those options. Wiggins might be a player who would benefit from a change of scenery. It could be as simple as the Wolves holding him to a standard as big as his contract, but that hasn't seemed to work so far this year. I would be shocked if he was dealt but a new coach and GM next year may decide that they need to move on. For now though Wiggins and his contract aren't going anywhere.

Gorgui Dieng. Gorgui is another player who has a contract that would require some assistance to move in the way of cash or draft picks. Dieng is further along in his deal which makes his contract more appealing than Andrew Wiggins, but at this point Dieng would be added to help shore up bench depth for a contending team. He has started in the past at power forward, and his ability to play the 4 or 5 would give him some added value. My guess is that Dieng is more likely to be moved in the offseason, when the Wolves can maybe sneak in as a 3rd team in a big trade to help offset large salaries although I don't think it is likely under any circumstances that Gorgui is traded.

SHOULD BE TRADED:
Derrick Rose. Rose is having quite the comeback season for the Wolves. His value as an elite scoring option should make him a hot commodity at the deadline. Several teams in both conferences are dealing with injuries and inconsistencies at guard. Rose was shooting a career high from three-point range up until recently but can still hit from deep and can play both point guard and off ball as well. The Wolves should look to deal Rose for a young player at the deadline, as even though Rose is having a great year he would not warrant a high draft pick in return. Get a young player with upside and hand the backup point guard keys over to Tyus when he returns from injury.

Anthony Tolliver. Tolliver has started to see more minutes since Tom Thibodeau was fired and this is good for his value as the deadline approaches. While his numbers haven't looked all that good, he is shooting 37 percent from deep and averaging just under 19 minutes a game in January. This proves he can still be a reliable veteran off the bench and as a result the Wolves should see if they can get anything for him at the deadline. Tolliver also could provide some veteran presence for a young team that is trying to make the playoffs, and there are a few of those that come to mind right now.

WILD CARDS:
Jeff Teague. Teague has been a very up and down player for the Wolves since he came to Minnesota. Teague could provide a veteran presence to a team lacking that at point guard and has been a good facilitator despite his offensive struggles. The biggest question for dealing Teague is his price tag. $19 million is not a number that many teams are equipped to absorb in a trade, so the Wolves would again have to add something in to make a trade worthwhile. Unless it is part of an absolute blockbuster where a large salary would be needed to even out numbers being exchanged, my guess is Teague plays out the duration of his contract in Minnesota.

Taj Gibson. Gibson would be another good veteran presence for a playoff team. His cap number would prevent some teams from acquiring him but an expiring contract in return could help offset this. The question is would Taj want to leave? He will have an opportunity to start the rest of the season for the Wolves and those minutes might not be as available on a playoff contender. Taj is a free agent at the end of the season, and could be brought back as a veteran backup. I'm not sure what the Wolves could get back in return for Taj in a trade, but again he could theoretically be included in a bigger trade to help make salaries match up. I will lean towards him staying and then coming back in a lesser role next year.

Jerryd Bayless and Keita Bates-Diop haven't played enough this year to factor into any of these categories. We really have no idea if KBD is a player who could provide meaningful minutes as part of the rotation because he hasn't been give the opportunity. Bayless has too big of a cap hit to justify him being dealt anywhere especially with him being a free agent at the end of the year. Scott Layden has some big decisions ahead of him. Not only does he have to look out for his future but he has to decide what is best for the Wolves going forward. And as the Wolves continue to alternate between wins and losses, it becomes increasingly likely that more changes are coming to this Wolves team.

Seth is host of The Scoop on KLGR Radio out of Redwood Falls, Minnesota. Listen to episodes of The Scoop here.
Powered by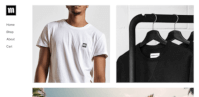 Create your own unique website with customizable templates.