By: Dan Slaubaugh

Lately, I have noticed there have been discussions throughout Wolves Twitter on what would help the Timberwolves franchise be more successful in the future. The two things being discussed: Another top five pick or a playoff berth THIS season.

For me, the thought that another top five pick being more indicative of a bright future than a playoff berth baffles me. First of all, this team hasn't been able to treat their fans to playoff basketball in 11 years. In the NBA, when eight teams in a conference make the playoffs, that's absurd. Second, if Minnesota was able to break out of the losing slump they're currently in and go on a hot streak that eventually carried them into the playoffs, my guess would be that there was some serious development that occurred throughout the season. This would also set the Wolves up for many consecutive playoff appearances following the 2015-16 campaign.

In every rebuilding phase, there comes a point where the team will need to start winning games in order to manifest that the "phase" was successful.

Well, the problem is, the Wolves are not winning. The Wolves are losing, and losing a lot.

There are many reasons that contribute to the consistent losing. A few that come to mind immediately: The overall inconsistent play (barring Karl-Anthony Towns and Ricky Rubio), the questionable coaching philosophies of interim head coach Sam Mitchell, and the inability to make adjustments in the 2nd half of games (which, also, draws back to Mitchell).

The next step is to address those issues. How does the (new, hopefully) coaching staff improve these areas? Is it even possible to improve these areas with the current player personnel on the team? How will the front office maximize each players talent/ability by putting players around them to help them and the team succeed?

The Boston Celtics are a perfect example from the perspective of constructing a well-rounded team from top to bottom. Their front office/management has assembled a masterfully-coached team that is currently sitting comfortably (tied for third) in the Eastern Conference playoff race. They're a carbon-copy of how you construct a well-oiled team, and it's in large part due to Danny Ainge, Boston's President of Basketball Operations.

The Wolves must figure out who will be their "man" in charge of making these decisions in the future. The organization needs a "decision maker". Is that person Milt Newton? Or is it an outsider? Once the ownership, whether it be Glen Taylor or Steve Kaplan, decides who that person will be, they can focus on the coaching situation.

The importance of the next coaching hire cannot be stressed enough. It's everything. The players need to know their coach will be there for the long run, not just for the time being. Therefore, they need to absolutely nail this. A team full of young talent like the Wolves will never reach its potential if they're constantly adjusting to a new man at the helm.

With all of that said, Mitchell needs to go (for an abundance of reasons that are evident when you watch this team play), and bringing in someone from outside the organization to take over head coaching duties is the best approach. Best case scenario would be to pick out of the following crop of coaches: Tom Thibodeau, Jeff Van Gundy, David Blatt, Scott Brooks and maybe even Luke Walton. Each of these men have their own strengths and weaknesses, but the trait they all carry is that they have experience winning. Point is, the Wolves need a proven coach and there are many of them out there. Go get one.

Once the management comes to conclusion on a coach, they can began the process of evaluating which players fit the new coach's system. It's clear at this point that while Minnesota's roster has loads of talent, there are many holes to be filled before it can become a playoff threat.

This is when the President of Basketball Operations and/or general manager, whoever it is at the time, will need to step up and make some tough decisions on who they believe can help the team in the future. These decisions will include addressing the weakness at the power forward position, solidifying the backup point guard role and, as mentioned before, assessing which players can gel together in the new system and which players will have to be let go.

The sooner the Timberwolves organization starts to address these quandaries, the better, because again, it's all about taking the next step. That "next step" doesn't have to mean a playoff berth. It may just mean the team is clearly making progression, even if it's just to the point of .500 basketball.

​Bottom line: The Wolves are going to have to start winning sooner rather than later. When players do nothing but lose for an extended period of time, it's easy for that to become the "norm". Minnesota's organization is known for losing, and there is no doubt it's hard to change that culture, but it's time to start taking steps forward.
Powered by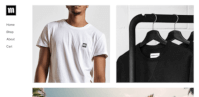 Create your own unique website with customizable templates.